The 39x Summit brings together educators and education partners who are part of the learner-centered movement, reimagining learning experiences in their classrooms, campuses, and districts. The goal of the event is to collaborate, experience innovations first-hand with active practitioners and continue to build on this movement. Participants engage in a variety of professional learning and collaborative networking opportunities and we encourage every participant to share and connect with attendees and presenters.
39x Day Sample Schedule
Here are some of the great sessions we offered last year at Design39Campus! Check back for updates on sessions to be offered at the 39x Day for 2020
Bridging the Gap: Moving from Traditional to Innovative Teaching
Jenny Peiratt, CraftED and Brooke Tobia, Calavera Hills Middle School
Session 1 | 9:10am - 10:35am | Room B216
How can we as teacher leaders make innovative teaching and learning the norm? This workshop explores the experiences of being "on the fringe" in a traditional system-filled with barriers and challenges to teaching in innovative ways. In our 90 minutes we hope to honor our experiences and collectively work to "clear the path" for progressive practices in our classrooms, and ultimately schools. This session will be prepped with tips and resources for teachers who are ready to become a deeper learning maverick-meaning YOU are interested and/or have dabbled in things like PBL, PrBL or Design Thinking but have faced some challenges to implementation and are not sure how to move forward-professional culture, parent communication, student support-you name it we have felt it! This workshop will build on our collective capacity and derives from the belief that "we are better together" and together we can be levers for change!
Building Confident Kidtreprenuers
Camie Dyess, Sara Reiserer and Tiffanie Kasner, Design39Campus, Poway Unified School District
Session 1 | 9:10am - 10:35am | Room B213
Let's move beyond the lemonade stand and into the real world. In this Deep Dive, participants will understand how kids of all ages can become problem solving kidtreprenuers through the use of design thinking. We will show you how each enriching experience will align to curriculum and standards. Participants will walk away with inspiration and ideas on how to start or fine-tune their entrepreneur program at their own classroom or school site. 
Culture's Opportunity in the Age of Acceleration
Eric Chagala, Vista Innovation & Design Academy (VIDA), Vista Unified School District
Session 1 | 9:10am - 10:35am | Room B204
We are at a point in the Age of Acceleration where the rate of change has begun to outpace the human potential to keep up. This has severe impacts on our schools, and it creates three fundamental opportunities for schools around culture to help connect & keep pace:
* How might we foster & support capacity to change?
* How might we cultivate untapped talent from within to achieve better?
* How might we support and sustain it all?
Pulling from an array of human-centered design approaches, and lots of real-life experience, this session will guide participants through both useful knowledge and planning steps to make a difference with culture in their context starting on Monday! This session is geared towards teacher-leaders, administrators, future leaders, anyone who just loves humans, or wants to feel connected!
Design Thinking With Littles
Angela Corcoran and Paula Cotton, Design39Campus, Poway Unified School District
Session 1 | 9:10am - 10:35am | Room B209
Why is the sky blue? What do you use these for? Is pizza living or non-living? Why does your hair look so messy? Sound like your class? if so, come join us! Design Thinking is an approach to learning that promotes, empathy through inquiry, passion, collaboration, creativity, and problem solving skills. In this Deep Dive you will participate in an exciting Design Sprint, and learn how you can easily implement the Design Thinking Process into your classroom with your youngest learners.
Designing the Extraordinary School Experience
Laura Spencer, Sarah Raskin and Paula Intravaia, Del Mar Union School District
Session 1 | 9:10am - 10:35am | Room B210
Design Thinking isn't just for UX Designers, Kindergarteners can do it too. In Del Mar Union, our mission to ignite genius and empower students to advance the world through extraordinary school experiences is resulting in a radical transformation of classroom learning. In this session, we will take you through the journey that led us to District Design 2022, our bold new plan to transform learning for all students. Learn the WHY, the HOW, and the WHAT, to revolutionize the traditional school experience to better prepare today's students. Pinpoint the systems, structures, and beliefs that shape the current educational landscape. See how Design Thinking empowers students of all ages to be thinkers and change-agents. Leave with strategies for building a culture of innovation and examples of Design Thinking in the classroom to help you on your transformational journey.
Enhance How You See, Remember, and Recall
Joe Schmidt, Sweetwater High School District
Session 1 | 9:10am - 10:35am | Room B212
Become a fantastic artist regardless of past experience, with no practice required. These "Too Good to be True" claims are accomplished by exploring why the brain is naturally a creativity machine which craves innovation... and by discovering how the brain creates a unique version of reality for each person because it 'records' patterns instead of visual images. Participants will understand why 'Art' has been added to STEM, and become more confident to add Art to their curriculum and life.
Project-Based Learning Made Easy with HyperDocs
Joe Kemery and Tina Schipke, Santee School District
Session 1 | 9:10am - 10:35am | Room B202
In this fast paced sessions, participants will learn how to improve their digital pedagogy by creating powerful learning tools that foster inquiry-based exploration of content. Session will begin with an overview of project-based design and implementation. We will then move our focus on how to use G Suite apps in combination for both delivery of content and increasing independent workflow. Emphasis will be on how to package a variety of content and activities to maximize student engagement.
Sketchnoting
Kelly Eveleth, Design39Campus, Poway Unified School District
Session 1 | 9:10am - 10:35am | Room B208
Have you ever noticed someone sketchnoting at a conference? Or maybe you have retweeted a
sketchnote on Twitter? Well, guess what? Sketchnoting is easier than you think, and it's not just for adults. Sketchnoting, or visual note taking, is the art of creating your own visual representation of a topic. Whether you are listening to a speaker or gathering information on a topic, taking visual notes allows teachers and students to engage their minds in a new way. In this session participants will discuss the process, building creative confidence, the tools (paper or digital), and how to help students get started.
Social and Emotional Learning (SEL): The Missing Keys to Elevating Humanity
Christina Adamson and Michelle Jeanette, Design39Campus, Poway Unified School District
Session 1 | 9:10am - 10:35am | Room B203
We will explore the value of having a strong social and emotional growth component in creating students who can navigate many situations deftly, in order to elevate humanity. We will look at what skills and qualities children need to have in order to be successful in the multiple ecosystems that they will encounter. How do we create responsibility, perseverance and many other dispositional skills so that kids can navigate the world independently and collaboratively? These dispositions create the keys kids need to be successful in school and life going forward.
Strength-Based Learning: Epic Wins for All
Patrick Dela Cruz, and Stacy Jennings, Thrively 
Session 1 | 9:10am - 10:35am | Room B220
Students need to understand their strengths and talents, have their interests and passions validated, and be provided with inspiration and support to explore pathways that lead to deeper learning and deeper purpose. In this workshop, teachers will learn how to lead students on a discovery of their strengths, passions & interests and help them connect to learning and activities that build these personal traits. Participants will be led through the same lesson that would be introduced to their students, and provided with supporting materials. Personal devices are necessary.
Bring the Makerspace to Your Classroom!
Jo-Ann Fox and Colin Hanel, Quantum Academy, Escondido Union School District
Session 2 | 10:45am - 12:10pm | Room B208
A makerspace is a luxury that most teachers do not have. In this session, you will learn how to design maker experiences for students inside your classroom to help develop 21st century competencies such as programming, multimedia, engineering, performing arts, and fine arts. You will learn how to design a program in your classroom, grade level, or school site which allows students to explore maker experiences they may have never had before.
Design Thinking, Engineering and Innovation- a K-8 Model
Christine Dixon and Charity Shepard, San Marcos Unified School District
Session 2 | 10:45am - 12:10pm | Room B209
Our presentation will begin with our story of building a brand new K-8 school's Innovation Program with the emphasis on design thinking, making in the makerspace, engineering, technology and computer science. We will share our success with building an Innovation Block into our student's daily schedules so that innovation is a foremost emphasis in their education beginning as early as kindergarten. We will also explain how we organize the 8 week Innovation Blocks where each grade level cycles through the DPS Makerspace (design thinking), Engineering (Engineering is Elementary and STEM challenge activities), and the Innovation Lab (technology, coding, robotics, 3D printing, etc). We will then dive deeply into a year long Design Thinking Challenge focusing on empathy and service learning. Teachers will leave with resources and lessons they can use in their classrooms and schools.
Emotional Intelligence Strategies for the K12 Classroom
Elise Boggs, Brandman University
Session 2 | 10:45am - 12:10pm | Room B203
Research has shown that Emotional Intelligence (EI) is twice as important as IQ and Technical skills for jobs at all levels. EI is a behavior-based competency that can be learned. In this session, you will learn how to lead yourself in the primary skills associated with EI and how to bring EI strategies into the classroom. Topics include: increasing self-awareness, effectively managing emotions, empathy, and building trust with others.
Let's Make A Comic!
Rusty Walker, High Tech High
Session 2 | 10:45am - 12:10pm | Room B212
Comics are a powerful medium for students to tell their stories. In this workshop we will look at why and how to make comics in your classroom. I'll share my experience doing this project in my first year at High Tech High, show participants the basic skills & resources to use it in their classroom, and then help them get started making their own comics or planning how to execute this project in the future.
Modern Curriculum and Practices
Karen Minshew and Karen Sapper, Cajon Valley Union School District 
Session 2 | 10:45am - 12:10pm | Room B204
The Mission of the Cajon Valley Union School District is to make our community the best place to live, work, play, and raise a family. Our Vision is Happy Kids, Engaged in Healthy Relationships, on a Path to Gainful Employment. The current K-12 school system is not designed for that. Participants will learn about the modern curriculum and practices being deployed by Cajon Valley Union Teachers preparing students for Social, Financial, and Career Well Being.
Project Mapping for PBL
Glenn Jacobson, Design39Campus, Poway Unified School District
Session 2 | 10:45am - 12:10pm | Room B216
Project Mapping is a way to openly communicate the intentions of your PBL project to students, parents, community members, and possible partners. Come see how creating a Project Map for your next project can offer structure and increase the excitement and investment that your students will feel along the way. Besides learning about the benefits, components, process, and resources you will get a chance to practice creating a Project Map of your own.
STEAM Ahead
Julie Mori, Design39Campus, Poway Unified School District
Session 2 | 10:45am - 12:10pm | Room B213
There is a reason why so many schools, teachers and students are excited about STEAM! STEAM activities help learning to be more fun, engaging and provide students with opportunities to use content knowledge and skills in ways that are practical and applicable to the real world. In this session, you will take away ideas and resources to use right away! The value of STEAM is great when considering the kinds of jobs our future workforce will need and given the importance of creativity. Those who recognize and are flexible enough to understand a world where change is the only constant will define life success. STEAM projects can ensure these types of skills get top billing. We don't need every child to grow up to become a scientist, engineer, or designer, but we need everyone to grow up knowing how to think like one. With STEAM, we can ensure that students are ready for the many challenges they will face, and to create a world where being a critical thinker, collaborator, problem solver and excited about learning is a priority!
Transforming Teaching and Learning
Leighangela Brady, National School District & Lis Johnson, Author and Former Santee Superintendent
Session 2 | 10:45am - 12:10pm | Room B202
Subtle, yet exciting, shifts are beginning to occur in today's classrooms. In this session, we will explore these shifts, and the specific behaviors teachers engage in to break free from traditional instructional methods. Explore firsthand what engages students, and leave with a clear plan for your classroom, school, or District.
Valuing People Over Programs: Creating Change in the Digital Age
Josh Van Norman, Del Sur Elementary, Poway Unified School District
Session 2 | 10:45am - 12:10pm | Room B210
The world we live in is rapidly changing due to the numerous advances in technology. While 'tech' skills have improved greatly, soft skills have not had the same focus or development. In this workshop we'll explore how relationships and connecting with others are essential to any organization or classroom. Specifically, we'll look at: 1. Who we are as individuals and explore our "why" 2. Building relationships with others 3. Applying these principles (our "why" and relationships) to the classroom
50 Ways to Assess Social Emotional Learning (SEL)
Symon Hayes, altSchool
Session 3 | 1:15pm - 2:00pm | Room B203
We continue to assign value to whole-child learning but often fall short on our ability to assess these important skills and habits. In this session we will lead with 10 strategies we use at AltSchool to assess our character habits and then turn it over to the group to meet the challenge of generating 40 more ideas through a "hackathon" to take back to your classrooms and schools to try. We will use the habits we are trying to build in our own students—grit, gratitude, social intelligence—to discuss ways to establish milestones, set goals, and develop student agency.
Green Screen Endless Possibilities
Amy Smith, Del Mar Union School District
Session 3 | 1:15pm - 2:00pm | Room B202
Do you want your students to take charge and create their own engaging content? This session will give you multiple options on how to get your students excited about creating content in any subject area. Designed for teachers who have access to iPads. Learn how to use a green screen and smash apps to create a unique final product! Your students will LOVE trying to create their own movies/videos! Participants will create an example video clip & receive plenty of green screen backgrounds to get started! 
Host a Family Code Night!
Norma Carter, Tierra Bonita, Poway Unified School District
Session 3 | 1:15pm - 2:00pm | Room B220
Come and find everything you need to host a Family Code Night.  Receive check-off lists, copies of notices to send out, ideas for involving students in leadership roles; and a host of other ideas for customizing it to suit your population. This is a nuts and bolts workshop where you will walk away with all the tools needed to hold a successful event. Coders and non-coders alike are welcome! No experience necessary.
Ikigai For All - Helping All Students Find Their Purpose
Jewyl Clark, San Diego County Office of Education
Session 3 | 1:15pm - 2:00pm | Room B210
We all want students to end up in fulfilling careers that pay a living wage, and there are a number of things we can do to prepare them for this throughout their educational journey. In this session, we will discuss strategies to help students find what they like, what they are good at, what the world needs and what they can get paid for. These approaches can be applied at the classroom, district or regional level, as we work together to help all students discover and pursue their Ikigai, or Purpose.
Implementing and Cultivating Entrepreneurial Skills in YOUR Classroom
Christian Ludwig, Vista Innovation & Design Academy (VIDA), Vista Unified
Session 3 | 1:15pm - 2:00pm | Room B216
Entrepreneurship is currently a hot topic in education, however this doesn't mean a student selling an item, and then merely subtracting expenses from revenues! There are essential entrepreneurial skills that all students should be exposed to and can be cultivated in any classroom setting (Humanities, STEM, student-run businesses, etc). These skills are not only transferable across the workforce, they are also absolutely necessary for students to thrive in the fourth industrial revolution. In this session we will identify these essential entrepreneurial skills and collectively work at how might we implement and cultivate them within your current/future classroom setting.
Start, Stop, Continue: How Practice Evolves in Digital ELA Classrooms
Jennifer Roberts, Point Loma High School, San Diego Unified School District
Session 3 | 1:15pm - 2:00pm | Room B208
Digital classrooms are dynamic. I change my methods at least a little bit every year. This three act session explores the pedagogy and tools I have started using, stopped using, and continued using. The adaptations to my own practice will give you ideas and tools for adapting yours.
Super Easy STEAM in a 'BOX' for Elementary Schools
Marla Rosenthal, Discovery Elementary, San Marcos Unified School District
Session 3 | 1:15pm - 2:00pm | Room B209
Come learn how we started a school-wide Makerspace program with some simple STEAM activities! Participants will have the opportunity to engage in some of the STEAM activities from the 'BOX', giving them first hand experience with the presentation and projects. Participants will receive information and set-ups for several easy and simple Makerspace activities that they can quickly incorporate into their TK-5 elementary classrooms. These activities can be tied directly to other curriculum standards such reading, writing and math in the classroom. Participants will learn how to find and set up additional activities in the same style. Participants will receive journal/writing tools for students to use while taking part in a Makerspace activity. Participants will receive generic a Makerspace donation letter that can be used to gather supplies from families and other sources at little to no cost to help build up their resources.
Teaching Coding in the K12 Classroom
Matthew Evans, University of San Diego and Cal State San Marcos University
Session 3 | 1:15pm - 2:00pm | Room B212
The session presentation provides educators with exciting ways to introduce computer coding to K-12 students. Educators will discover multiple resources on how to introduce computer coding to students in specific grade levels to encourage the learning of coding. Educators will learn how to integrate 21st Century digital skills to facilitate student learning, skill acquisition, and motivation through the teaching of coding with students all the while aligned with Common Core Standards. The resources shared include introducing Kinder to coding all the way to students learning a specific coding language. Educators are highly encouraged to bring their own devices as we will work with up to three of the recommended resources.
The 21st Century Schoolhouse: Ideas for Integrating the 4C's
Adalia Lavado, Del Sur Elementary, Poway Unified School District
Session 3 | 1:15pm - 2:00pm | Room B213
In this workshop participants will explore some ways to integrate the 4 C's-Critical Thinking, Communication, Collaboration and Creativity--into their existing standards-based classroom program. We will discuss the need for students to experience "unplugged" activities that will foster effective communication and collaborative learning prior to introducing project-based, collaborative learning that integrates technology. Attendees will participate in 2 hands-on activities to foster increased collaborative learning. Attendees will receive lesson plans for use in their own classrooms.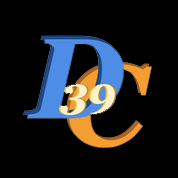 ABOUT DESIGN39CAMPUS
Design39Campus is the 39th school in the Poway Unified School District (PUSD) with students ranging from grades TK-8. At Design39Campus, learning experiences are designed with the individual learner in mind. As a collaborative community, we nurture creative confidence, practice design thinking, learn through inquiry, connect globally, use technology and real world tools, and promote the courage and growth mindset necessary to change the world.
ADDRESS
Design39Campus
17050 Del Sur Ridge Road,
San Diego, CA 92127
United States